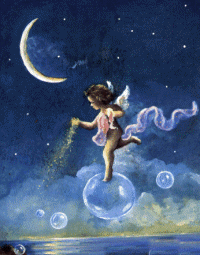 Greetings from Heaven



An After-Death Communication (ADC) is a spiritual experience which occurs when you are contacted directly and spontaneously by a deceased family member or friend, without the use of psychics, mediums, rituals, or devices. ADCs offer dramatic new evidence of life after death. The twelve most frequent types of after-death communication people report having with their deceased loved ones:Sensing A Presence,Hearing A Voice,Feeling A Touch,Smelling A Fragrance,Visual Experiences,Visions,Twilight Experiences, ADC Experiences While Asleep,Out-Of-Body ADCs,Telephone Calls,Physical Phenomena,Symbolic ADCs. - ( Source: http://www.after-death.com/about/adc.htm)

"I am the resurrection and the life; whoever believes in me, even if he dies, will live, and everyone who lives and believes in me will never die." (John11:25,25)





These are some emails that I wrote to my siblings about my after death communication which happened the week of his wake and the days thereafter and on Father's Day, June 18.

June 14, 2000

Anyway we like the feeling that Luijoe has been communicating to us. And that he is really around. Signs like flicker of lights and the grandpa clock ticking. And what other friends and relatives told us. That comforts us a lot. Well, Luijoe is a naughty angel. Here is an excerpt of what lauren wrote:

"I've always been afraid of spirits and such since I was a child and I was always worried the spirit of a loved one or something would suddenly appear and therefore scare the shit out of me. Of course, I'm not scared anymore but now that my brother 's dead, I keep waiting for him to show up or make his presence known by throwing things about or whatever. I read in a book that spirits communicate and it is quite common for spirits to manipulate electricity like cause the light bulbs to flicker, telephones to ring, radios and TV to turn on and off. Or even their perfume fills the air.

My friends and my sister have had experiences though. Jean said that he was sleeping over Arvin's house the night after my brother died, and then during that time, he said that there were lights flickering outside Arvin's house but when he looked out the window to see who was there, the flickering stopped and he couldn't see anyone outside. That scared him, so he woke Arvin up and that scared him too. So they went to Arvin's older sister's room to tell her and scare the shit out of her and when she finally got scared, they woke up Arvin's parents and it scared them too. Of course, Jean was still uninformed of my brother's death and when I told him a few days later, he was like, "So that's why the lights were goofing up."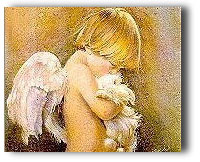 Dina also told me that she was talking to a friend on the phone a few nights after my brother died and while she was yakking away, water started coming out of the bathroom faucet. No one else was around so that scared Dina a lot. The same thing happened to our second floor bathroom while we were all at the vigil. No one was at home when it happened. Water overflowed from the bathtub then flooded the second floor and finally pouring water over to the first floor. We came home and saw the puddle of water coming from the second floor and causing our den light to short circuit. By that time, the bath tub faucet had no more water flowing out.What made it strange was that whole week, our water pressure was so low that water could hardly reach the second floor.

And then my sister told me that she was watching TV in the den when the grandfather clock in the living room started to go ding-ding-ding. She was alone in the house that time and was very scared when that happened because the grandfather clock hasn't been working for years. So now I'm thinking, how come I'm the only one who hasn't experienced my dead brother's presence? Okay, the lights flickered once when I was using the computer , but still. I didn't feel cold or any of that stuff when a spirit is around. Well, as long as my brother doesn't send me ghostly images or throws my things around, I'm perfectly fine with him playing with the lights or whatever."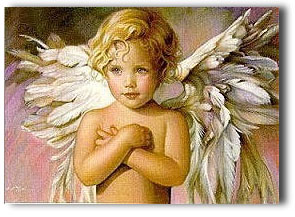 June 18, 2000

dear all,

I have better news today. Actually I was dreading Father 's day because it might depress Butch. The kids gave him a father's day card and that made Butch really happy. And then.....the good news is .......Butch got a father's day gift from Luijoe . I've been praying so hard to Luijoe to give a sign to Butch that he is well and happy where he is.

So today , we got a second after death communication (ADC) from Luijoe. The first ADC being the ticking of the grandfather's clock as witnessed by Marielle. We have other ADCs but they could be coincidences but so far we don't have logical explanations for these 2 ADCs. (Read here for more info http://www.after-death.com/about/adc.htm). Read this second one written by Lauren in her diary:

---- start of my daughter, Lauren's entry----

"For Father's Day, my family and I went to my aunt's house for lunch, then we went to my cousin's house to visit my maternal grandfather. My cousins weren't home, unfortunately, so we waited for them awhile but got bored so we went to the memorial park to visit my brother On the way to the cemetary, I fell into a peaceful sleep at the backseat of the car. Halfway there, my cell phone rang. Thinking it might be Jean, I picked it up eagerly but then my heart fell when I saw the word "Dad" blinking on the caller ID. Then I wondered, Why would my dad be calling my cellphone? He's driving the car! Maybe we're there already? Nah, impossible. He could've shouted at me or something instead of wasting his credits calling me up. I answered the call anyways and when I didn't hear anything, I hung up. Then my mom curiously asked me who called and I told her that it was dad's cell phone. I fell asleep when my surprised parents tried to think of a rational explanation for the phone call. See, my dad placed his cell phone at his back so there was no way he could've called me. And even if the keys got pressed by accident, it takes a long way to get to my name, cos my name is in the middle of his address book. I wasn't on his speed dial and my name wasn't on the numbers dialled list.

So we all concluded that it was my brother who played the little prank on us. My mom read somewhere that deceased loved ones have after death communication. And I guess it's cool that my brother chose to communicate with me and my dad cos he's never done that before. He's communicated with my sister by ticking the old forsaken grandfather's clock. He's flickered the lights when I was around once, but I thought it was just a coincidence. There wasn't any rational explanation for the phone call so I was pretty sure that it was my brother at work. Even in death he is playing pranks on me. It was a great father's day gift for dad . But I wish it was Jean who called."

-----end of my daughter , Lauren's entry---

Anyway, when we were at the memorial park, Butch kept fiddling with his cellphone wondering how could his cellphone call Lauren's phone. Lorns, you know how my NOKIA works? so it's really impossible to call someone if ur name is somewhere in the middle of the address book. And all the while Butch 's phone was behind his back on the carseat and all the while driving. It didn't make any sense . Lauren's number wasn't even in the dialled number list. After fiddling with his phone, Butch concluded that Luijoe did his "funny " (luijoe's term) pranks. Butch said today was the first time that his heart wasn't feeling heavy because everytime he'd visit the park, he always cries.

Today was good. It showed that Luijoe is really around us, protecting us, comforting us and helping us if we do call and ask his help. I can tell you more stories about his other ADCs but I 'll write that later. These 2 ADCs (clock and cellphone) are the ones where it is impossible to be coincidences and offered no rational explanation.

Luijoe lives forever just as he told me "when I die I will be alive again"

love,
Noemi




June 27, 2000

One month has passed since Luijoe's death and my husband and I are at the cemetery. As I placed the flowers on the headstone with tears in my eyes, I asked Luijoe, "Give me a sign that you're okay". With a heavy heart, we left for the expressway. Just before our car entered the entrance, I saw a commuter bus with words on the side "Guardian Angel". That made me smile but I still thought it was all a coincidence. Then we drove on till we reached the exit gates of the expressway. That's when my husband called my attention. "See that bus!. It has the word "footprints" written on the side. (Footprints was one of Luijoe's favorite prayer before he died). Finally, I told my husband that I was praying for a sign that Luijoe was doing fine out there and that we had nothing to worry about.


After Death Communication Links
Signs from Heaven
FAQ on ADC
Articles on ADC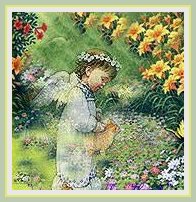 "Angels are the ministers and the dispensers of the divine beauty toward us. Accordingly, we are told how to watch for out safety, how they undertake our defense, direct our path, and take heed that no evil befall us." ~John Calvin~
"How sweetly did they float upon the wings Of silence, through the empty-vaulted night. At every fall smoothing the raven down Of darkness till it smiled!" ~John Milton~
"They are celestial visitants, flying on spiritual, not material pinions. Angels are pure thoughts of God winged with truth and Love, no matter what their individualism may be." ~Mary Baker Eddy~