Resources & Support



Grief Support Groups in the Philippines.



The Compassionate Friends Philippines (grief support following death of a child) - The mission of The Compassionate Friends is to assist families toward the positive resolution of grief following the death of a child of any age and to provide information to help others be supportive.

The Compassionate Friends is a national nonprofit, self-help support organization that offers friendship, understanding, and hope to bereaved parents, grandparents and siblings. There is no religious affiliation and there are no membership dues or fees.

I will be starting the first chapter in the Philippines on Wednesday, December 21, 2005 . Next meeting is on Wednesday, January 18, 2006. Please email Noemi L. Dado at [email protected] or send an SMS to 09178101582 for the venue. If you need one-to-one visiting or a talk over the phone, please send an SMS to Noemi 09178101582.


Read more about The Compassionate Friends


Compassionate Friends Philippines- http://www.compassionatefriends.info/
Compassionate Friends USA- http://www.compassionatefriends.org/
Compassionate Friends UK- http://www.tcf.org.uk/
Compassionate Friends Australia- http://www.thecompassionatefriends.org.au/



Healing Circle ( a grief support group for all kinds of losses) - 24-hour mobile phone number (0920-5525952)
Read more about the Healing Circle


Children In Heaven those lost to drowning...

Children In Heaven- Those Lost to Drowning and Water Related Accidents
Kelsey Erin Kerr
Nicole Miller
Sarah Helaina-Lee Moore
Aidan Catherine Hegseth Grew
Sara Victoria Koski
Harley Avery Malone Owens
Kevin Lee Waters
Nicholas Owen
Sydnie Clarie Smith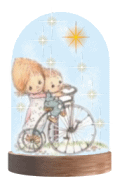 Grief/Healing Resources
Compassionate Friends USA- http://www.compassionatefriends.org/
Compassionate Friends UK- http://www.tcf.org.uk/
Compassionate Friends Australia- http://www.thecompassionatefriends.org.au/
Meeting Of Hearts- http://www.meetingofhearts.com
Drowning Support Network- http://groups.yahoo.com/group/DrowningSupportNetwork/
Mothers in Sympathy and Support- http://www.misschildren.org
Grieving Dads- http://www.missfoundation.org/family/dads/
After Death Project- http://www.after-death.com
Jose P. Lardizabal Memorial Site - Luijoe's grandfather

Books we own
A Grief Unveiled: One Father's Journey Through the Loss of a Child - by Gregory Floyd, Thomas Howard
Only Spring: On Mourning the Death of My Son by Gordon Livingston M.D.
The Worst Loss How Families Heal from the Death of a Child by Barbara D. Rosof
After the death of a Child Living with Loss Through the Years by Ann K. Finkbeiner
Healing After LossDaily Meditations for Working through Grief by Martha Whitmore Hickman
Hello from Heaven by Bill Guggenheim, Judy Guggenheim
After the Darkest Hour the Sun Will Shine Again : A Parent's Guide to Coping With the Loss of a Child by Elizabeth Mehren, Harold Kushn
I Wasn't Ready to Say Goodbye : Surviving, Coping and Healing After the Sudden Death of a Loved One by Brook Noel, Pamela D. Blair
How to Survive the Loss of a Child : Filling the Emptiness and Rebuilding Your Life by Catherine M. Sander, Catherine Sanders
Swallowed by a Snake : The Gift of the Masculine Side of Healing by Thomas R. Golden
Lament for a Son by Nicholas Wolterstorff
On Children and Death by by Elisabeth, M.D. Kubler-Ross
Healing Grief : Reclaiming Life After Any Loss by James Van Praagh
Reaching to Heaven A Medium's Message of Life After Death by James Van Praagh
Talking to Heaven A spiritual Journey through life and death by James Van Praagh
When God Weeps by Joni Eareckson Tada, Steven Estes
When Bad Things Happen to Good People by Harold S. Kushner
Embraced by the Light by Betty J. Eadie, Curtis Taylor (Contributor), Melvin Morse
Only Spring- On Mourning the Death of my Son - A father's Story of a Child's gift of Love by Gordon Livingston, M.D.
The Courage to Grieve by Judy Tatelbaum
The Grief Recovery Handbook A Step-By-Step Program for Moving Beyond Loss by John W. James, Frank Cherry
A Grief Observed by by C. S. Lewis
Other Useful Links- Grief News & Articles
Bereavement: Getting Through It, Not Over It
Grief in the News
Articles on After Death Communication (ADC)
FAQ on After Death Communication
Angel Poetry and Stories
Angel Links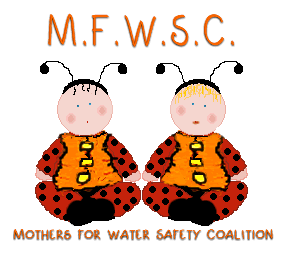 "I went to Heaven, "twas a small town Lit with a Ruby, lathed with Down. Stiller than the fields, as the full Dew, Beautiful as pictures no man drew. People like the Moth of Mechlin frames. Duties of Gossamer, and Eider- names almost - Contented I could be 'mong such unique society." ~Emily Dickenson~

~Make yourself familiar with the angels, And behold them frequently in spirit; For, without being seen, They are present within you.~ St. Francis de Sales

~Angels guide us to become spiritual people for the pleasure of it, not for its moralism, because the spiritual life itself has a great deal of beauty and real satisfaction, even pleasure. And this is what the soul needs~ Thomas Moore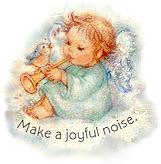 "For an angel went down at a certain season into the pool, and troubled the water: whosoever then first after the troubling of the water stepped in was made whole of whatsoever disease he had." ~ John 5:4 ~
"Take heed that ye despise not one of these little ones; for I say unto you, That in Heaven their angels do always behold the face of My Father which is in Heaven." ~ Matthew 18:10 ~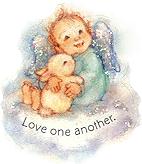 "Be not forgetful to entertain strangers: for thereby some have entertained angels unawares." ~ Hebrews 13:2 ~
"When we cried unto the LORD, He heard our voice, and sent an angel, and hath brought us forth." ~ Numbers 20:16 ~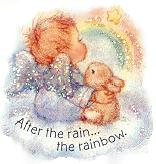 "They are celestial visitants, flying on spiritual, not material pinions. Angels are pure thoughts of God winged with truth and Love, no matter what their individualism may be." ~Mary Baker Eddy~